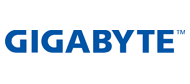 AM4 socket and PCI-Express 4.0 motherboard
The Gigabyte B550 S2H motherboard will be perfect for assembling a gaming and scalable configuration for the future. Designed for 3rd generation AMD Ryzen processors (core name Matisse) on socket AMD AM4, it supports up to 64 GB DDR4, PCI-Express 4.0 graphics cards and also hard drives and SSDs in SATA (6 Gbit/s) and M.2 (SATA and PCIe 4.0 x4) formats . The Gigabyte B550M S2H motherboard also features the latest Gigabyte software and RGB Fusion 2.0 technology.
AMD RYZEN 3000
The AMD Ryzen 3000 processors are among the first 7nm PC processors to support the PCIe 4.0 interface. The third generation Ryzen, codenamed Matisse, impresses with its many cores and threads and very high base frequencies ! AMD's Ryzen 3000 offers a (re)discovery of high-end performance for gaming, content creation and intensive multitasking. They allow you to do EVERYTHING even faster and more fluidly.