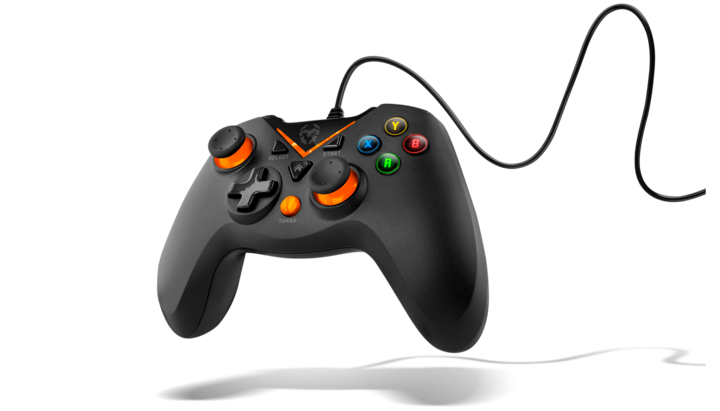 KEY
Open the door to victory with the Krom Key controller, this controller has been designed for gamers who want to go one step further and who strive to control the game from every possible angle. Key is the way to an unique experience, your experience.
PS3
WINDOWS
USB
TURBO MODE
Dual vibration motors
The gaming experience will be much more real thanks to the dual vibration motors that allow you to get into the skin of your favourite characters. Key also employs a turbo quick-fire function that will help you get the most out of your gaming experience.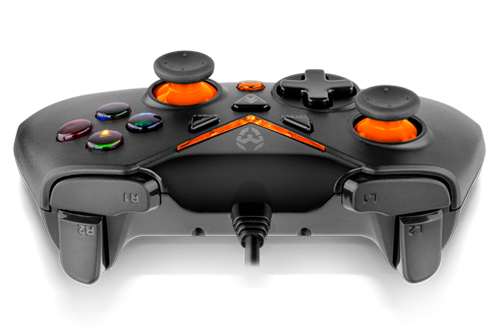 Backlit buttons
Key has an ergonomic design that makes it the perfect weapon for long games. Its X, Y, A and B buttons are backlit with a 3D effect, you'll want night to come so you can enjoy your Key to the max. Darkness will be your best ally.
In addition, the layout of its buttons is perfect for all PC games