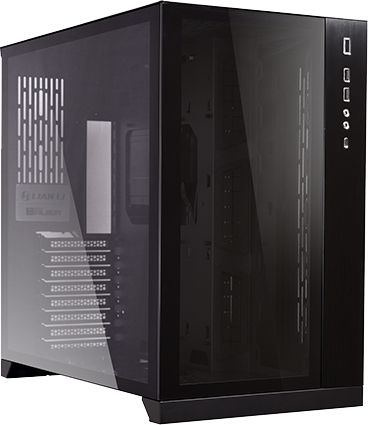 LIAN LI O11 Dynamic
With an innovative dual chamber design, the O11 Dynamic helps you build a clean rig by hiding power supply, cables and drives in the compartment behind the motherboard tray. It also features ample inner space, premium craftsmanship, and tempered glass panels on the front and left side for a fancy, artistic look. Magnetic filters keep dust out and makes cleanup a breeze. If you're looking for a full-featured case that can handle it all from mild to wild, look no further.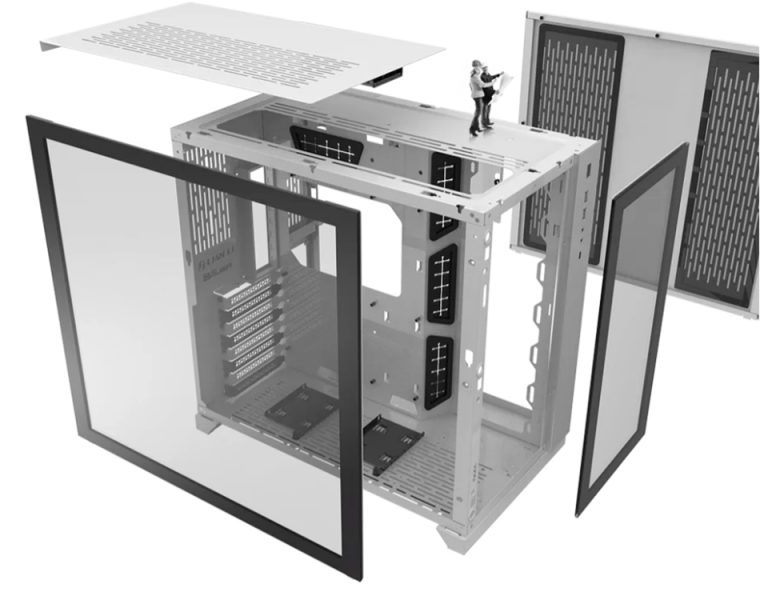 Space Optimization Chassis
The O11 Dynamic is the combination of modern design and art. Through years of researching, collecting feedback and redesigning, we have successfully crafted the best edition of dual chamber chassis.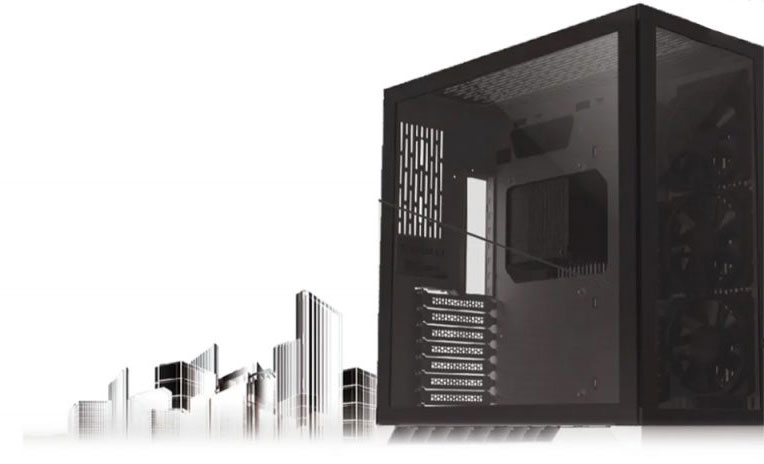 Display Your Hardware like Modern Architecture
Experience the full-view seamless front and side tempered glass like a show room.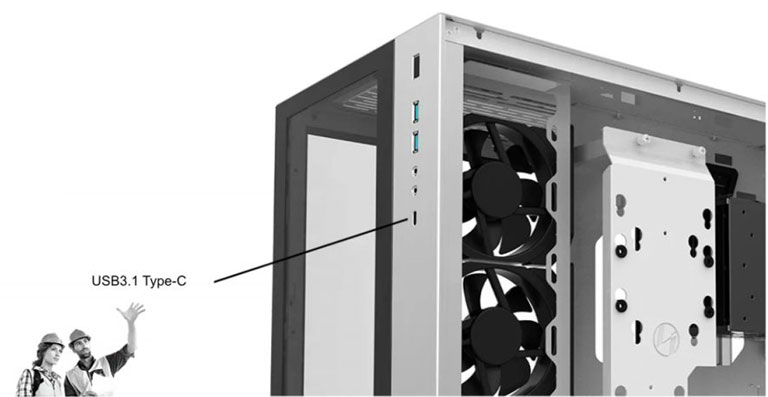 USB 3.1 Type-C
Supports blazing-fast transfer speed and allows handy access.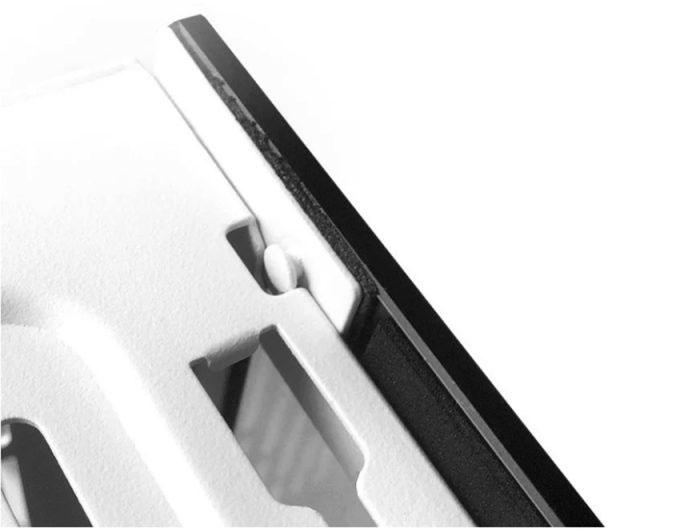 Patent Glass Mounting Mechanism
The two bolts on the steel pieces attached to the glass panel allow you to install and remove the glass panel with ease.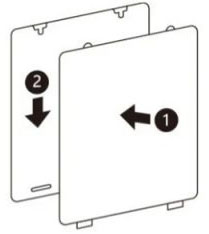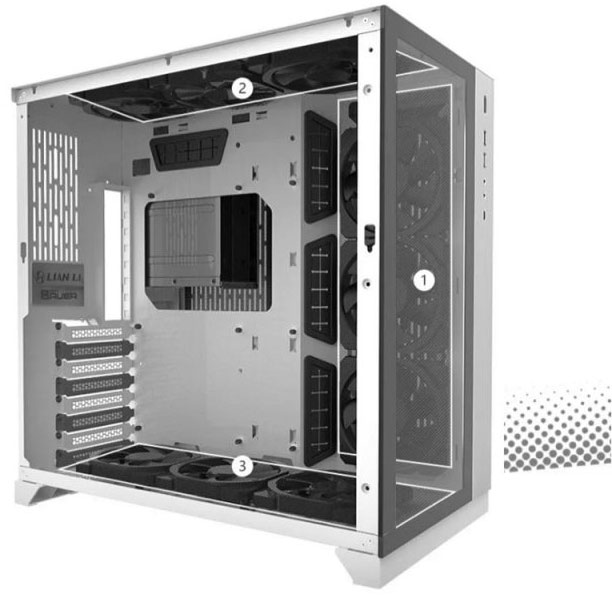 Ready for Water Cooling
Top / bottom / side support for up to three 360 radiators without interference.
O11D Distro-Plate G1
Premium water cooling solution.
Designed by EKWB. Sold separately.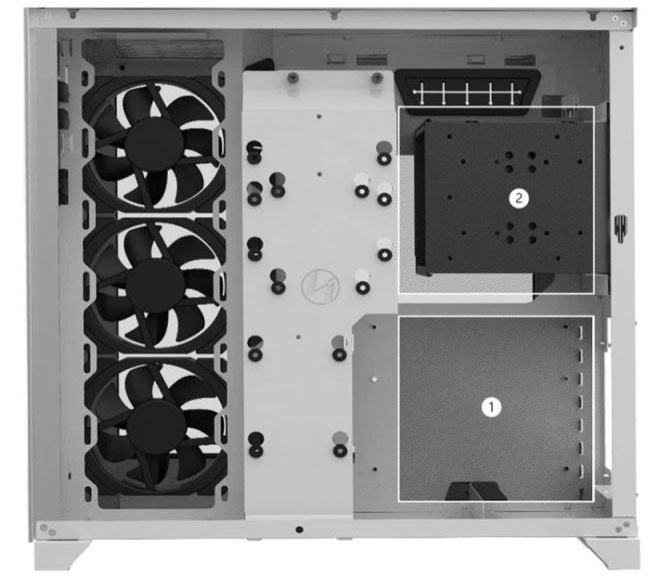 Dual PSUs Capability
The drive caddy can be swapped for second PSU or can be switched to the lower position.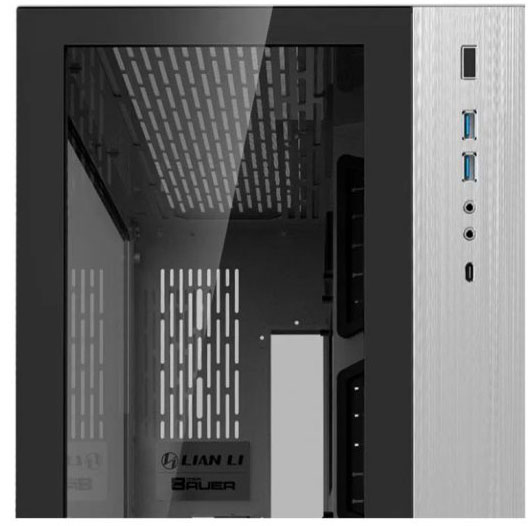 The Combination of the Glass and Aluminum
Wide front glass combines with brush aluminum in proper portion for a blend aesthetics of tech and artistics.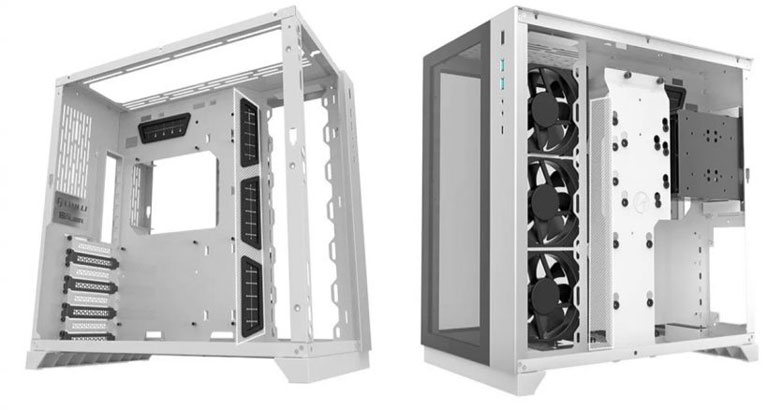 Double Layer Cable Management Design
The angled motherboard tray and the back side cable management bar seal and exclude any cable mess.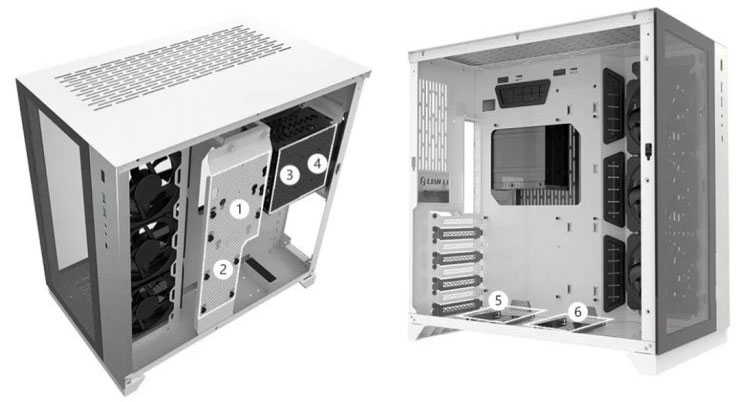 6 Hard Drive Capacity
Supports up to 6x SSDs, or 4x SSDs + 2x 3.5″ HDDs.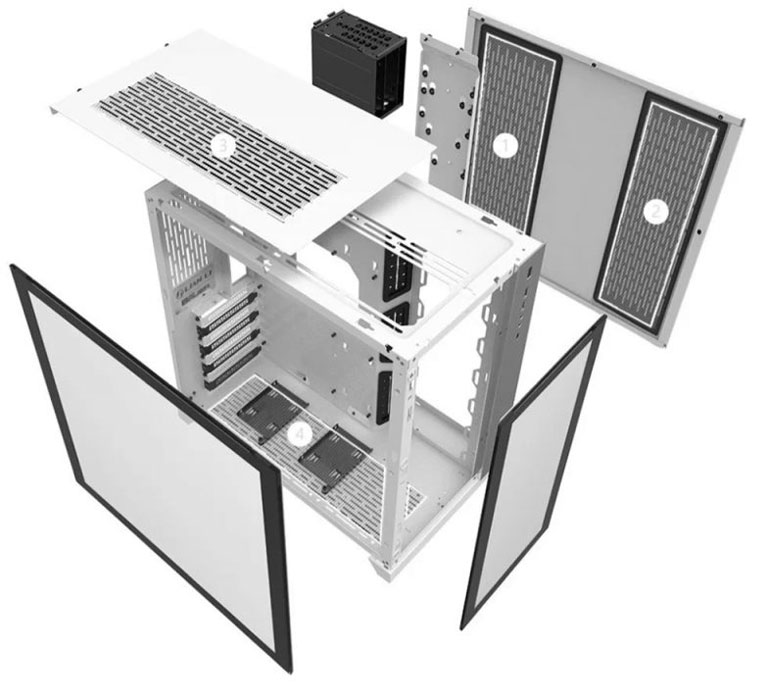 Four Dust Filters
Bottom / top /side panels are all equipped with magnetic dust filters to prevent dust infiltration or buildup.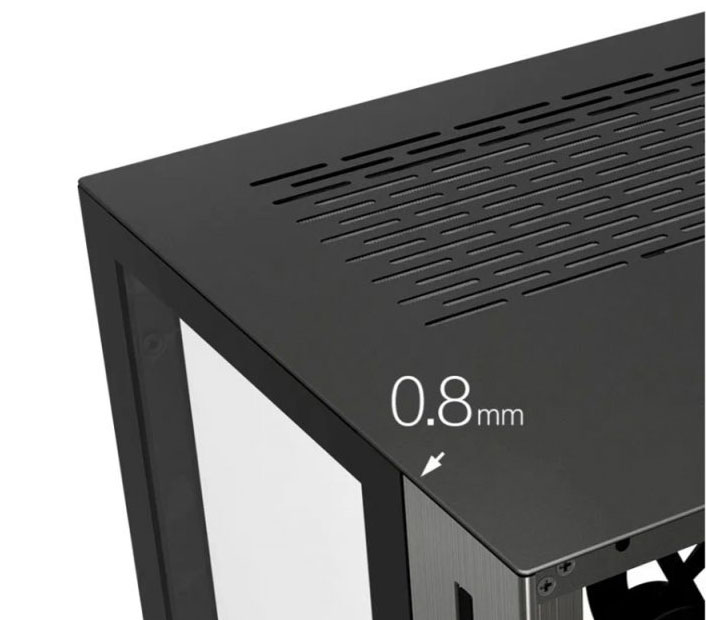 Sturdy Construction with 0.8mm SECC
The chassis frame is made with 0.8mm thick SECC offering sturdy and strong structure.