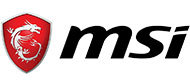 NVIDIA GEFORCE GTX 1650: AFFORDABLE AND POWERFUL
The GeForce GTX 1650 offers the best in gaming without breaking the bank. Based on the NVIDIA Turingarchitecture, the MSI GTX 1650 VENTUS XS 4G OC graphics card offers the ideal graphics performance for Full HD while being very affordable. This gaming and multimedia graphics card features the NVIDIA TU117 graphics processor with 4GB of GDDR5 VRAM, a 128-bit memory interface and 896 CUDA cores.
MSI GEFORCE GTX 1650 VENTUS XS 4G OC

The brand new Ventus series of graphics cards brings a breath of fresh air to the MSI graphics card range. With their design, they will fit perfectly into any configuration and their features will enable them to deliver high graphics performance. Compared to the standard fan design, the Ventus graphics card fans have a higher number of blades to improve heat dissipation as they generate more air pressure.
GTX 16 SERIES: SUPERCHARGED GRAPHICS

The GTX 16 series graphics cards take advantage of the Turing architecture via the 12nm TU117 GPU. Designed for gamers looking for top-notch graphics performance without breaking the bank, the world-renowned Geforce GTX series is back. This new iteration, soberly named the "16 series", is now available for gamers to enjoy.
GDDR5 – DIRECTX 12 – NVIDIA ANSEL

The GeFore GTX 1650 from NVIDIA is based on ultra-fast GDDR5 VRAM . DirectX 12 pushes realism in games with innovative effects. NVIDIA ANSEL is a revolutionary way to record and view 360-degree screenshots with added effects and post-processing.
GEFORCE EXPERIENCE, GAME READY & SHADOWPLAY

With GeForce Experience, Game Ready and Shadowplay, you can automatically update your hardware drivers and optimize your game settings. You can also record and share videos, screenshots and livestream your gaming sessions. Not to mention earning badges and rewards!