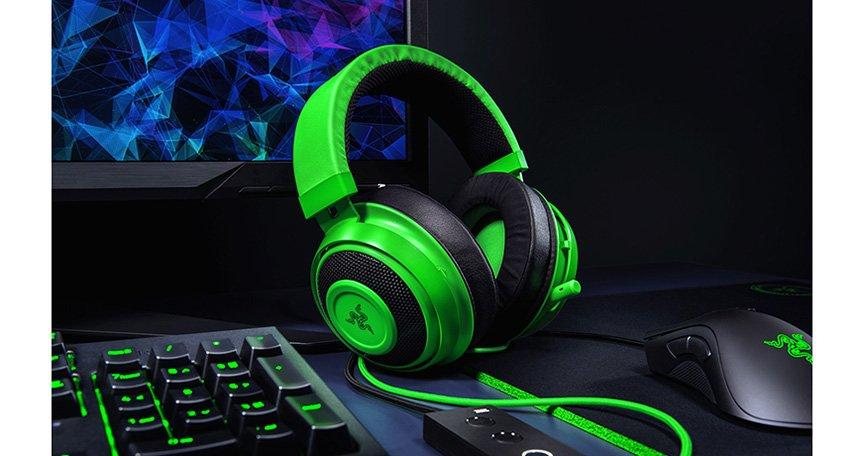 Razer Kraken Green 7.1 Surround Sound all platforms : PC, MAC, PS4, Nintendo Switch, Xbox One, Smartphone !
COMPETE WITH CONTROL
Sound isn't just a mere experience—it heightens your senses. When you know exactly where the enemy is positioned, you're the one to set up the ambush. Your sense of hearing becomes a weapon, allowing you to master the in-game environment as you maneuver with the slightest sound cues. Unleash your predatory instincts now through accurate positional audio from all around you.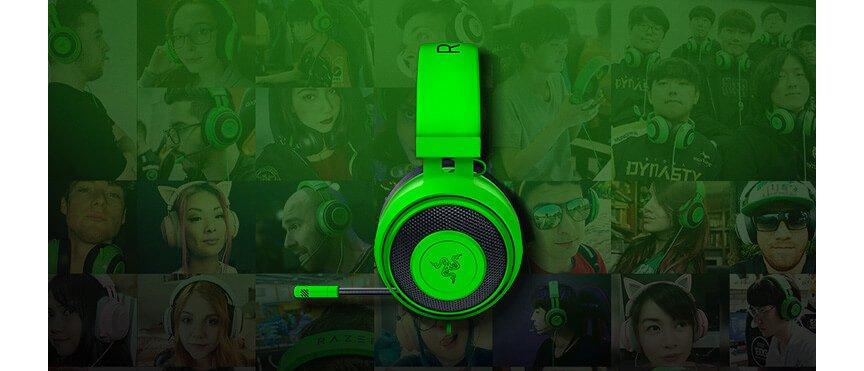 CLEAR & POWERFUL SOUND
Enjoy superior sound clarity and deep, punchy bass for a wide soundscape. From subtle footsteps sneaking up behind you to climatic explosions that blow you away, every sound detail is heard when you're gaming with the Razer Kraken.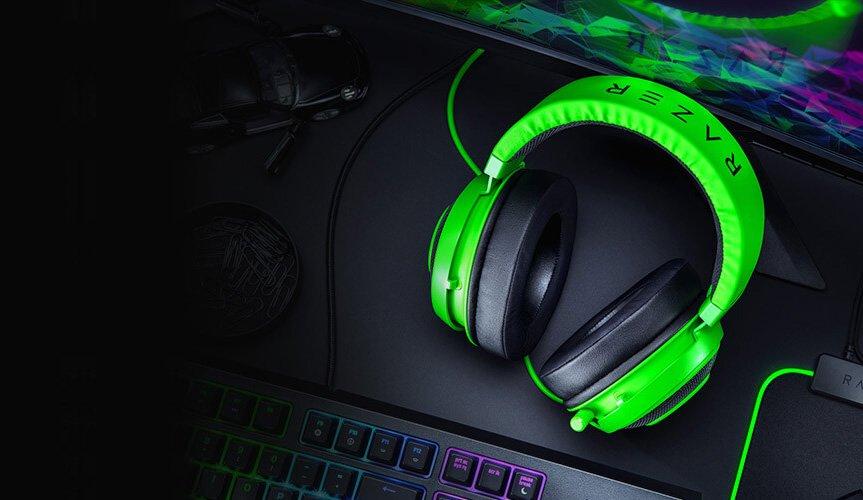 PLAY COMFORTABLY FOR HOURS
In order to take comfort to the next level, we've added cooling gel-infused ear cushions to reduce heat build-up. The soft cloth and leatherette combination provides a plush feel and sound isolation that lets you enjoy long gaming marathons.